TeletonUSA
Event
Since 2012, the TeletonUSA Event has fundraised for the Children's Rehabilitation Institute TeletonUSA (CRIT).

The show is a collaborative effort with Univision, broadcasting on Univision, Galavision, and streaming on ViX. Each year, the TeletonUSA Event's goal is to raise one dollar more than the amount raised the year before.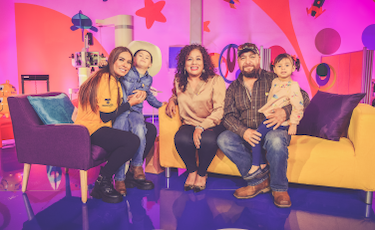 TeletonUSA has become a beloved tradition that brings together the community. With its national coverage, TeletonUSA reaches millions of households and ensures accessibility for audiences across different platforms.
Through our partnership with Univision, we have the privilege of delivering their best franchises, talented performers, and famous musical artists to the TeletonUSA stage. Together, we share the goal of raising awareness and funds for children with disabilities.
The funds raised during TeletonUSA directly support CRIT's programs, significantly impacting the lives of our patients and their families.

Witness the inspiring stories of CRIT patients and their families as they travel in their rehabilitation journeys.